Here's the letter sent to season ticket holders. This letter came with
a ballot paper. It asked if we were in favour of staying at Elland Road
or leaving for a brand new 50,000 all seater stadium. The vast
majority voted to leave Elland Road. Just over 13% of us voted to stay.
Looking at the letter it's easy to understand why the majority thought it
a reasonable option, to vote in favour of leaving our historical home.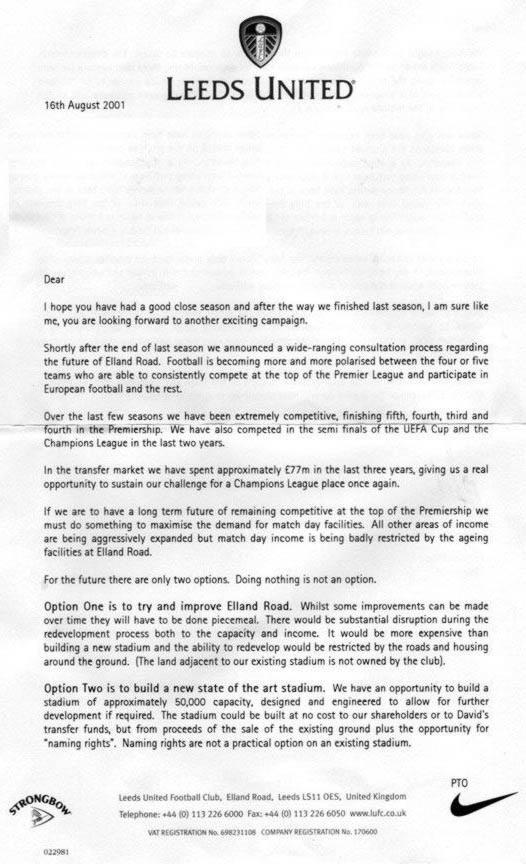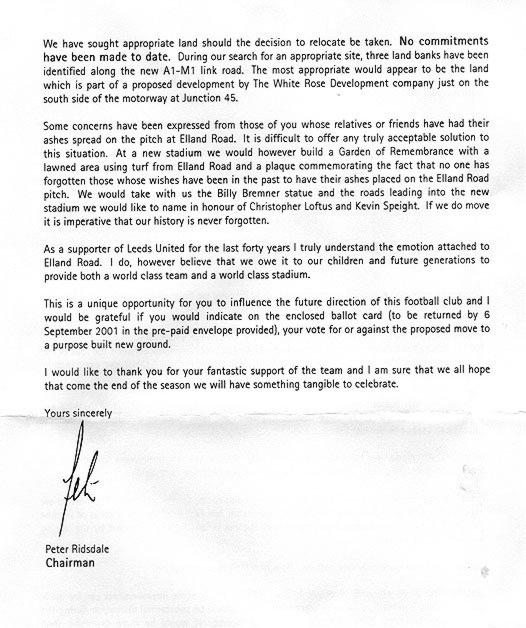 CLICK TO CLOSE THIS WINDOW